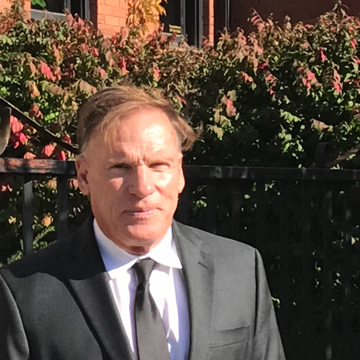 F. Charles Dayter, Esq.
A graduate of Cornell Law School with over 35 years of experience, F. Charles Dayter serves as lead trial counsel, strategist, and negotiator in complex, high-profile, and high-stakes civil litigation and transactional matters including those involving contract disputes, personal injury, construction accidents, intellectual property, health care, business divorce, energy, fraud, consumer deception, sexual harassment, entertainment, land use, and commercial leasing. He also represents major corporations under investigation by the United States Department of Justice, and the Office of the Attorney General of the State of New York.
Mr. Dayter has been on the leading edge of regulatory and legal issues concerning intellectual property, traumatic brain injuries, health care, entertainment, energy, advertising, and commercial leasing.
He was previously a partner with prominent New York law firms, where he counseled and represented individuals, corporations, and executives in disputes involving fraud, personal injury, oil and gas leasing, defamation, advertising, non-competition agreements, and unfair and deceptive business practices. He has collaborated with corporate officers, directors, in-house counsel, and expert witnesses, and has tried cases, and briefed and argued motions and appeals, resulting in significant published opinions.