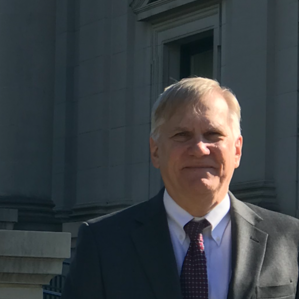 Stephen H. Volkheimer, Esq.
Stephen H. Volkheimer, Esq. is a graduate of Brooklyn Law School with over 35 years of experience handling a wide range of complex litigation and business transactions. Prior to co-founding Dayter Volkheimer, LLP, he was Special Counsel to a 250-attorney upstate New York law firm. He was also formerly Vice President and Assistant General Counsel of KeyBank, N.A. and was responsible for the management of all litigation against the bank in New York, Vermont, New Hampshire, and Maine. Mr. Volkheimer was also principal in-house counsel to KeyCorp Mortgage, Inc. – at the time one of the 15 largest mortgage lenders in the country.
Mr. Volkheimer's litigation experience includes representing clients in a variety of matters in state and federal trial and appeal level courts, including business disputes, real property disputes, contract disputes and employment matters. He also maintains an active matrimonial practice representing clients in contested and uncontested matrimonial proceedings.
Mr. Volkheimer's commercial transaction experience includes having served as lead outside special counsel to the Dormitory Authority of the State of New York's tax-exempt leasing program which provides conduit tax-exempt equipment financing to hospitals and educational facilities. He also acted as underwriter and disclosure counsel to national investment bankers in connection with the securitization of tobacco settlement assets, as well as bond and underwriter's counsel on a wide variety of public finance transactions. Mr. Volkheimer represents clients in connection with commercial and residential real estate transactions, lease transactions, commercial loans and the purchase and sale of corporate assets. He also represents clients seeking project approvals in front on local planning and zoning boards and was previously the Chairman of the Town of New Baltimore Zoning Board of Appeals. Mr. Volkheimer also has extensive experience negotiating and drafting contracts for a variety of businesses.